THE LEAD MAGNET FUNNEL
In this article, I want to go into an absolute "funnel" basis in online marketing
The freebee funnel or lead magnet funnel, which should not be missing in any online marketing portfolio. Because the Lead Magnet Funnel is one of the most important for generating leads for e-mail marketing, for example.
In general, the goal of a funnel is to turn a prospect into a valuable customer. This runs through several touchpoints in order to carry out a specific action at the end, e.g. to complete an order.
Pictured, various traffic channels such as Facebook Ads, Google Ads, Organic Facebook, SEO, Instagram Organic, etc. etc. lead so many leads into the funnel.
Funnel construction
It can happen that interested parties jump off during the buying process and do not finish it. That means they jump out of the funnel again. Interested parties who have completed an order become customers and figuratively come out of the funnel below as "customers". This then generated the corresponding "sales".
Often a funnel is also called "sales funnel", "conversion funnel", "marketing funnel" or "e-mail funnel". In principle, all terms mean the same thing.
As already mentioned, this article is about the "Freebee Funnel" or "Lead Magnet Funnel". A special form of the lead magnet funnel is the so-called Free plus Shipping Funnel.
The following video briefly explains the Lead Magnet Funnel:
This lead magnet funnel is about collecting e-mail addresses by offering a free "freebee" or "lead magnet" and selling the first product DIRECTLY after successful registration. This is achieved through a so-called Refi or Tripwire offer.
THE KEY ELEMENTS IN THIS FUNNEL ARE:
1) TRAFFIC
Traffic is understood to mean the visitors who enter the funnel / funnel "above". There are many different ways to generate traffic, which I will discuss elsewhere.
Extra tip: To automatically generate free traffic for a lead magnet funnel, I recommend this method (click here). Because free traffic is never bad, is it?
2) OPT-IN PAGE
I have described the construction of a "perfect" opt-in page in detail in this article. Remember again: The better your opt-in page works, the more entries you will receive.
3) LEAD MAGNET – THE HEART OF THE LEAD MAGNET FUNNEL
Lead magnets are usually the first step into the lead magnet funnel after the traffic.
A lead magnet is a piece of valuable content that solves a specific problem for a relevant target group.
As a rule, a lead magnet is an ebook, a checklist, an audio file, one or more videos or a physical free book etc. It is important in any case that the lead magnet is valuable for the target group. Below you can see a visualization of a lead magnet.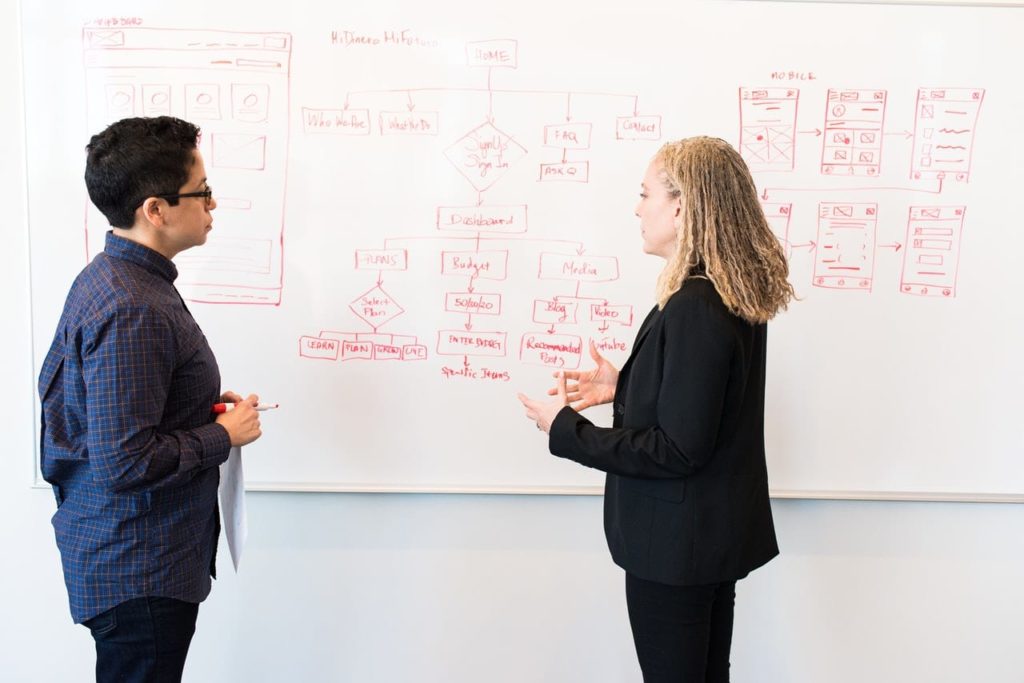 Lead magnet
Lead magnets are offered in a lead magnet funnel on an opt-in page in exchange for a form of the currency of your target group.
The most common form of currency in such a lead magnet funnel is an entry. The target group will provide you with at least their email address in order to receive access to the lead magnet.
By offering your audience a small piece of "value" in the form of a lead magnet, you show that you understand the specific problem your target group is currently facing.
In this way, you offer your target group the opportunity to find a solution to their problem. Not to mention the fact that you highlight their specific problem, you encourage your target group to solve their problem with your lead magnet.
The main purpose of winning a new lead is also that your lead gives you permission to contact them in the future. You will also get their attention when you contact them later.
It is often difficult to create a lead magnet.
Because the content should be so valuable for the target group and solve their specific problem so that in the future you will e.g. get the attention of the target group in email marketing.